Tuesday, February 5 @ 3:30-5:00 p.m.
Location: Barnes & Noble in Burlington, MA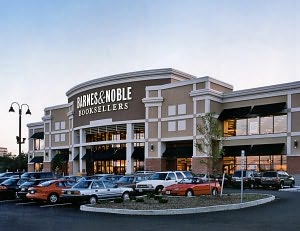 TAG members are invited to a special TAG Meetup at Barnes & Noble located in Burlington, MA.  We want YOU to help select books, magazines, graphic novels, manga, etc. for the Teen Spot! Then we'll end the shopping spree with a FREE tasty drink and treat in the bookstore cafe!
All previously registered  TAG members are invited and are responsible for their own rides to/from Barnes & Noble.  Susan & Renee, the library's Teen Librarians, will be supervising this event at the bookstore.  Please RSVP by Tuesday, January 29 by text or email rdgteen(at)noblenet.org  If you have any questions about this event, please contact Susan or Renee at 781-944-0840 or email rdgteen(at)noblenet.org
Save